What Does The Study Involve?
You and your child will be invited to our laboratory playroom for one 90-minute visit. This visit will take place on the University of Illinois campus at the Early Child Development Lab. Mothers and fathers will be asked to fill out some questionnaires immediately after the visit and then again 6 months later. Parent questionnaires will ask about family relationships, parenting, and child's feelings
and behavior.
Are Mothers and Fathers Involved?
When possible, we ask that both parents participate. Mothers are asked to attend a laboratory visit with their child. Mothers and
fathers are asked to each complete questionnaires that may be filled out at home or online.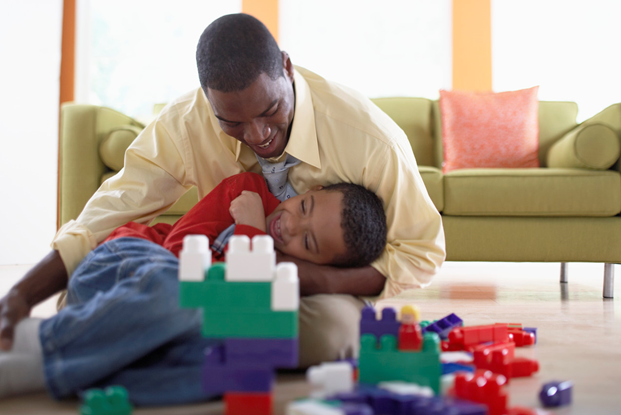 Is My Family Eligible?
Your family is eligible to participate if your child is between 3 and 5 years of age, and if you and your child are native English speakers with no known hearing difficulties or heart problems.
If you're interested, click here to apply!